Trash Rocket 3900 Giveaway Winner Announced
Columbia Roofing & Sheet Metal Wins a Trash Rocket 3900
September 22, 2021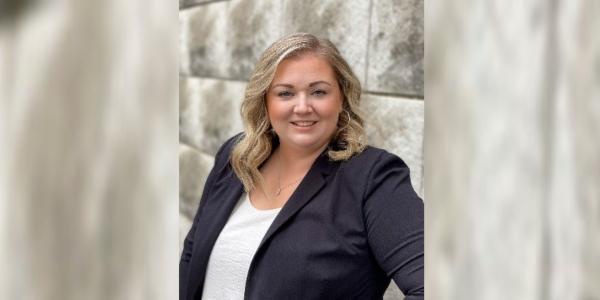 A breakthrough roof-to-dumpster disposal system was given away for free after IRE 2021.
Rocket Equipment, a leading North American manufacturer of innovative roofing equipment, gave away a FREE Trash Rocket 3900 to Columbia Roofing & Sheet Metal out of Portland, Oregon.
The drawing for the free Trash Rocket started at the beginning of 2021. To enter the drawing, representatives from companies needed to visit Rocket Equipment's booth at one of these conferences: Roofing Contractors Association of Texas (RCAT), Florida Roofing and Sheet Metal Contractors Association (FRSA), or International Roofing Expo (IRE). The goal of the giveaway was to show appreciation to roofing companies across the country.
Rocket Equipment was blown away with the amount of interest in the drawing, with over 300 different entries from all over the country. The winner, Columbia Roofing & Sheet Metal, was randomly selected. According to Kendall Ekerson, director of marketing, Columbia Roofing & Sheet Metal:
"I was stunned when I received the call. I was genuinely interested in more information when I handed over my business card to enter the drawing. I never thought I would win this machine. After I hung up the phone, I ran down the hall and told everyone what had happened. We could not be more thrilled to introduce this machine to our entire company and clients. Thank you for bringing some excitement and fun to the Columbia Team during a time where stress can be high," said Ekerson.
Though only one winner was chosen, it doesn't mean your company can't get its hands on your own Trash Rocket! For more information on pricing, availability, rental locations or how the Trash Rocket 3000 and Trash Rocket 3900 can improve your roofing operations, contact Rocket Equipment today! E: sales@rocketequipment.com P: 531-215-1500
To see a Trash Rocket up close and in person one more time in 2021, visit Rocket Equipment's booth #430 at the 2021 MRCA Conference (November 9-11) in Milwaukee, Wisconsin. Thanks again to all the companies who entered the drawing and stay tuned for potential giveaways for the 2022 conference schedule!
https://www.rooferscoffeeshop.com/post/columbia-roofing-sheet-metal-wins-a-trash-rocket-3900